About this webinar – Find out why you should start financial planning now for your future and how planning is not just about insurance or investment
Update: This webinar has ended. Sign up using the form below to receive the link to the recording.
You work hard for a living, so that you and your loved ones can live a meaningful life. But how do you meet daily expenses while saving towards your family's dreams and beating inflation? Can you ever afford to retire? Do you always have to buy expensive insurance and take high investing risks? How do you get a lifelong income from CPF?
If you have asked yourself these questions but are unsure of getting advice for fear of being sold expensive products, then come join us at this event.
Albert Tan from MoneyOwl's Solutions team will be tackling the following topics:
Why you should start your financial planning now: never too early and never too late
Planning doesn't have to be expensive
Planning is not just about buying insurance or making investments
Optimising CPF is not about investing it
MoneyOwl's approach to financial wellness: How we help you live your best life today while planning for your future
MoneyOwl provides comprehensive planning services with salaried advisers, all on the international AWPcm /CFP® programme, and will be well-equipped to answer any questions you may have about financial planning.
Find out how you can obtain a personalised action plan that is independent of product sales through an award-winning platform, accessed at your convenience. Learn about the many parts that make up a comprehensive financial plan – a health check of your current financial situation, improving your cash flow, protecting your assets and income, funding your children's education, growing your wealth, optimising your CPF for your retirement and passing assets efficiently onto your heirs.
With a comprehensive and unbiased plan, you, too, can reach your life goals in a way that is resilient to shocks, without sacrificing a meaningful life today.
Webinar Details
Wednesday, 25 August 2021, 5pm to 6pm SGT
This webinar will be held on Facebook Live, follow us on Facebook to stay updated.
The webinar link will be sent to you closer to the event date.
About the speaker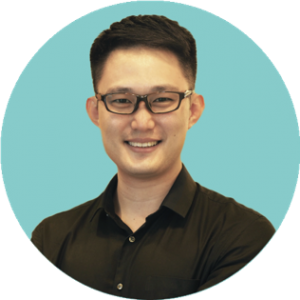 Albert has over five years of experience in the financial services industry specialising in retirement planning.
He believes that every working adult should be empowered to make wise money decisions easily and confidently. And financial literacy is as important as a good education. Having served clients in various capacities from a personal banker to financial adviser representative, he understands that different people view money differently because of their personal and past experiences. He hopes to make financial planning digestible and actionable.