MoneyOwl's senior team reflects on the lessons learned from three years of helping Singaporeans on their financial journeys.
On 1 August, we celebrate MoneyOwl's third-year anniversary! The past three years have been a fulfilling time, marked by new products and expanded offerings. Along the way, we've helped thousands of people in Singapore on their journey towards financial security and getting that much closer to achieving their life goals.  
Of course, it's not been without challenges. The Covid-19 pandemic forced us to step out of our comfort zones and re-think how we do our business. Thankfully, being relatively small, we were nimble enough to be among the first financial advisories in Singapore to offer financial planning consultations via video conferencing.
If there is any silver lining from this unfortunate and unforeseen global event, it's that it's further drummed in the importance of adequate insurance coverage. When Covid-19 forced the world to a standstill, it prompted many of us to reckon with what would we do in the event of a medical crisis or unexpected job loss. You can read more about how to Covid-proof your financial plans here.  
Of course, with more than half of the population being vaccinated, there is plenty to look forward to in the coming months. As we prepare for bigger and brighter days, we find out from MoneyOwl's senior team on what they've learned in the past few years and how we can take these lessons into the near future.
Lesson 1: It is hard to do the right thing but it is right to do the hard thing
When MoneyOwl first introduced a fee for its Comprehensive Financial Planning (CFP) services in the second half of 2020, it was an industry disruptor. Then and now, MoneyOwl is the only mass market financial adviser offering comprehensive advice that has salaried advisers and is non-tied to a bank, product provider or venture capitalist.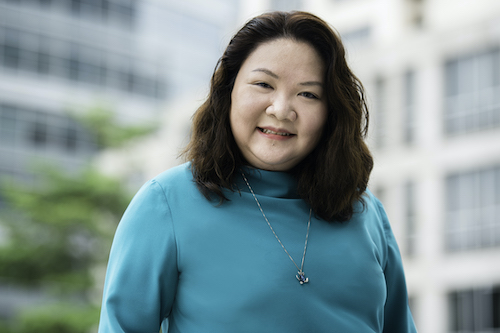 Chuin Ting Weber, Chief Executive Officer and Chief Investment Officer, says, "Comprehensive planning is hard to do because there are many complexities involved – every person is unique. There was also the challenge of explaining to people why we charged for financial planning when they can get it 'free' elsewhere. Being a professional, like a doctor, we don't just give people advice they like to hear but advice that is actually good for them."
Despite the challenges, there are many people who see the value in receiving unbiased, conflict-free advice. This is best illustrated by an example provided by Lena Teng, Head of Solutions.
She shares, "One of our clients who paid $99 for our CFP services was a woman in her 40s, earning less than $2,000 per month. While her savings and assets were decent relative to her income, she was definitely not as wealthy as other clients we had seen. Hence, I was touched to learn that she was willing to pay $99 for this service because she trusted MoneyOwl to look out for her interests. She walked away from the session with greater confidence in her retirement because she had managed to accumulate quite a bit in her CPF to give her close to $1,000 per month of CPF LIFE payouts by age 65. Through this, I learnt that people value sound advice and the assurance that they are actually more okay in their financial situation than they thought when looked at holistically."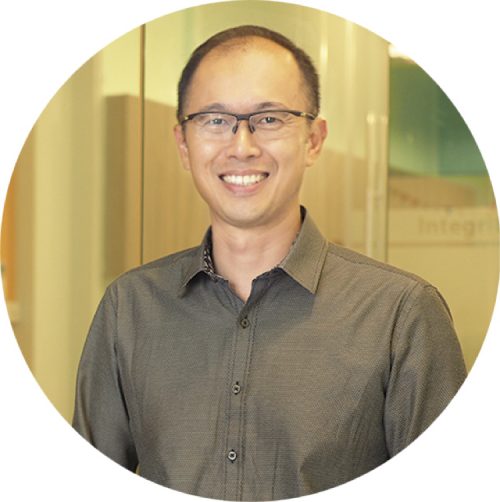 Alan Chiu, Chief Technology Officer, adds, "We went live with our Comprehensive Financial Planning services thinking not many people would discover or use the service but were pleasantly surprised by the strong demand from consumers. I definitely learned to never underestimate the power of the right product that fills a need in the market."
Lesson 2: Invest consistently and stay invested
From Day One, this has been MoneyOwl's investment philosophy and an ethos that guides the way the financial advisers approach their clients. Shawn Lee, Client Advisory Lead, says, "No one has a crystal ball to predict how the stock markets will move. Investing consistently and staying invested in globally diversified portfolios will help one have the highest probability of meeting their goals."
With this philosophy in mind, it was a proud achievement when we launched the Fullerton MoneyOwl WiseIncome in April 2021. This is an exclusive retirement income solution that was designed and put together by Fullerton Fund Management and MoneyOwl.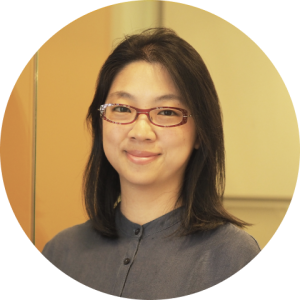 Lena says, "We had known for quite some time that our clients were looking for this type of solution, especially if they have already maxed out their CPF top-ups or were looking for something with more liquidity. With retirement income plans delivering lower and lower income for the same premiums, we felt it was the right time for clients looking for an income stream to take a little more investment risk to stretch their money. We had an enjoyable time putting together a product that encapsulated everything we believed about retirement planning and investments – an income stream to complement CPF LIFE, a product designed to mitigate the key risks of retirees, a multi-asset portfolio that is low cost and provides globally diversified exposure, and had flexible options to suit varying needs of clients at different life stages."
Lesson 3: It's all about people
"To be able to do the right thing when the right things are hard, and to do it consistently, it all depends on our people," says Chuin Ting. "We've never focused on the company being number one in terms of size or revenue but instead, we focus on making our people winners so they can be the best they can be."
So what makes a winner?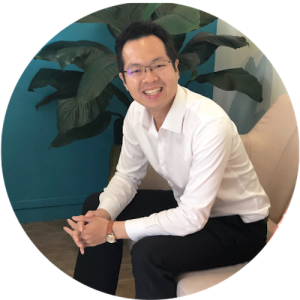 First, winners are people who operate "inside out" and motivated from the heart. Next, winners are people who are happy and fulfilled. This is why MoneyOwl believes strongly in giving their people the best training and helping them reach their full potential. All of MoneyOwl's advisers are in the international Certified Financial Planner programme and we have more than a dozen licensed representatives (and even more, if you count other staff) who hold Certified Financial Planner (CFP), Associate Wealth Planner (AWPCM) or Chartered Financial Analyst (CFA) designations.
And finally, winners are people who have faith in the long game. They believe that it is worth doing the right thing – no matter how difficult – as we make a positive impact in people's lives.
Shawn says, "The Client Advisory team knows that we are not here just to sell products. We are here to help our clients achieve the hopes and dreams they have for themselves and their families. This is something we always keep in mind so that we do not let our clients down."
MoneyOwl is having a 3rd anniversary party on Instagram! Head over to our Instagram page to find out more.