This retirement guide comprehensively breaks down what you need to do in order to achieve the three must-haves in retirement – a home, a steady stream of income, and medical insurance to cover healthcare costs.
When faced with retirement, most Singaporeans are worried about whether there is enough money for their living expenses as well as medical needs. The question of "enough" is a subjective one and is dependent on one's means and expectations. At MoneyOwl, we help our clients understand that in retirement, there are essentially three must-haves to consider: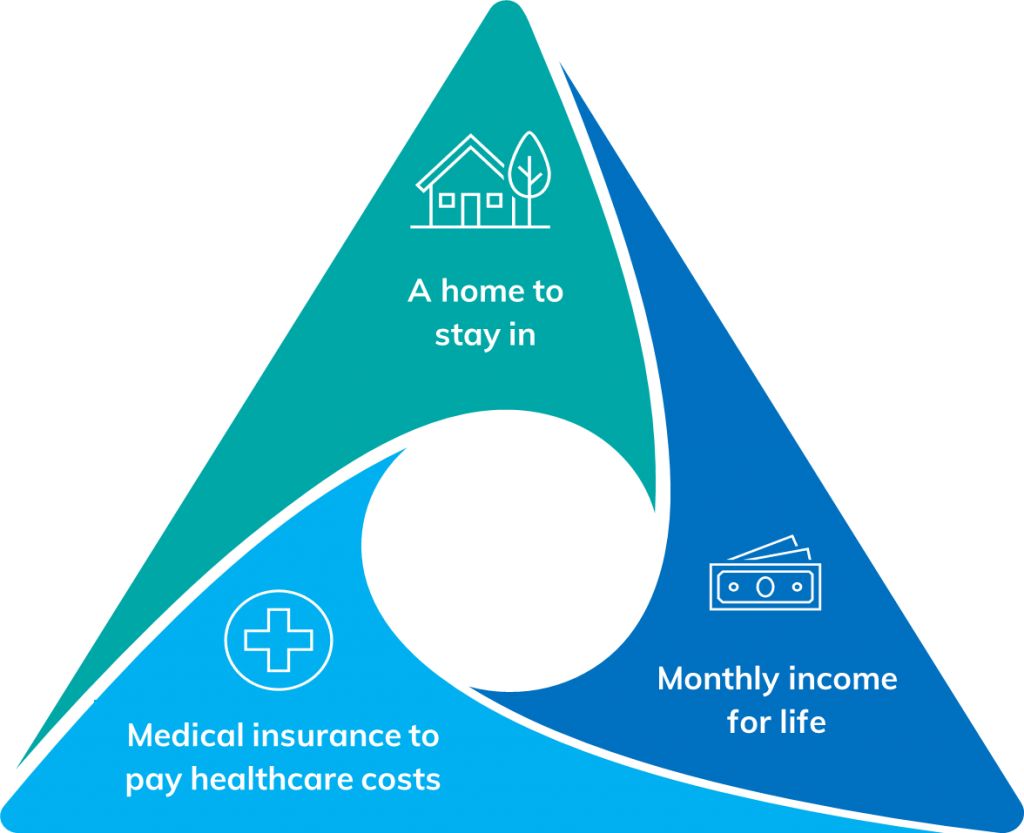 Click on the links below to read in-depth how you can prepare these essentials well ahead of your retirement to ensure you enjoy your golden years in relative comfort.
The first step to planning for your retirement is to understand that retirement is not an end-destination. Rather, it's a phase of your life that is ripe with opportunity to grow, learn and create meaningful experiences.
As retirement approaches, many homeowners find themselves caught in two dilemmas – one, they have over-extended themselves in their property purchase and are in an asset rich, cash poor situation. Second, they have a huge outstanding residential property loan and are not sure if they should pay it off in a lump sum or continue with their monthly loan repayments. In this article, we offer advice on how to approach these two scenarios and ensure you have a fully paid-up roof over your head.
In this article, we discuss how our national annuity scheme CPF LIFE should form the foundation of your Safe Retirement Income Floor. If you are nearing your CPF LIFE payout age, find out how you can maximise your CPF LIFE payouts and enjoy a healthy stream of income for life.
While CPF LIFE payouts form a Safe Retirement Income Floor, some retirees may find that the payouts are less than what they want for their lifestyle. Find out how you can build on top of your Safe Retirement Income Floor by investing in financial instruments to boost your retirement income stream.
The older you get, the higher your healthcare costs are likely to get. This article explores how you can mitigate the risk of over-straining your retirement savings by ensuring you have adequate medical insurance in place.
Planning to retire in the next few years? For a holistic, unbiased review of your financial portfolio, speak to a friendly MoneyOwl adviser today.