The OCBC Financial Wellness Index 2022 showed that only 42% of Singaporeans are on track to reach their retirement goals.
It pays to start retirement planning early to fully enjoy your golden years. You can do so by contributing to and investing your Supplementary Retirement Scheme (SRS) funds to help multiply your retirement savings, save on taxes and beat the ever-rising inflation!
Designed to supplement the CPF, the SRS is a voluntary scheme which offers attractive tax savings. However, as of the end of 2021, there were less than 300,000 SRS accounts, and about a quarter of the SRS savings were held in cash, earning just 0.05% each year.
Through this handy visual guide, we explain how contributing to your SRS helps reduces your tax burden, how to get started and share 3 key reasons why you should invest your SRS monies with MoneyOwl!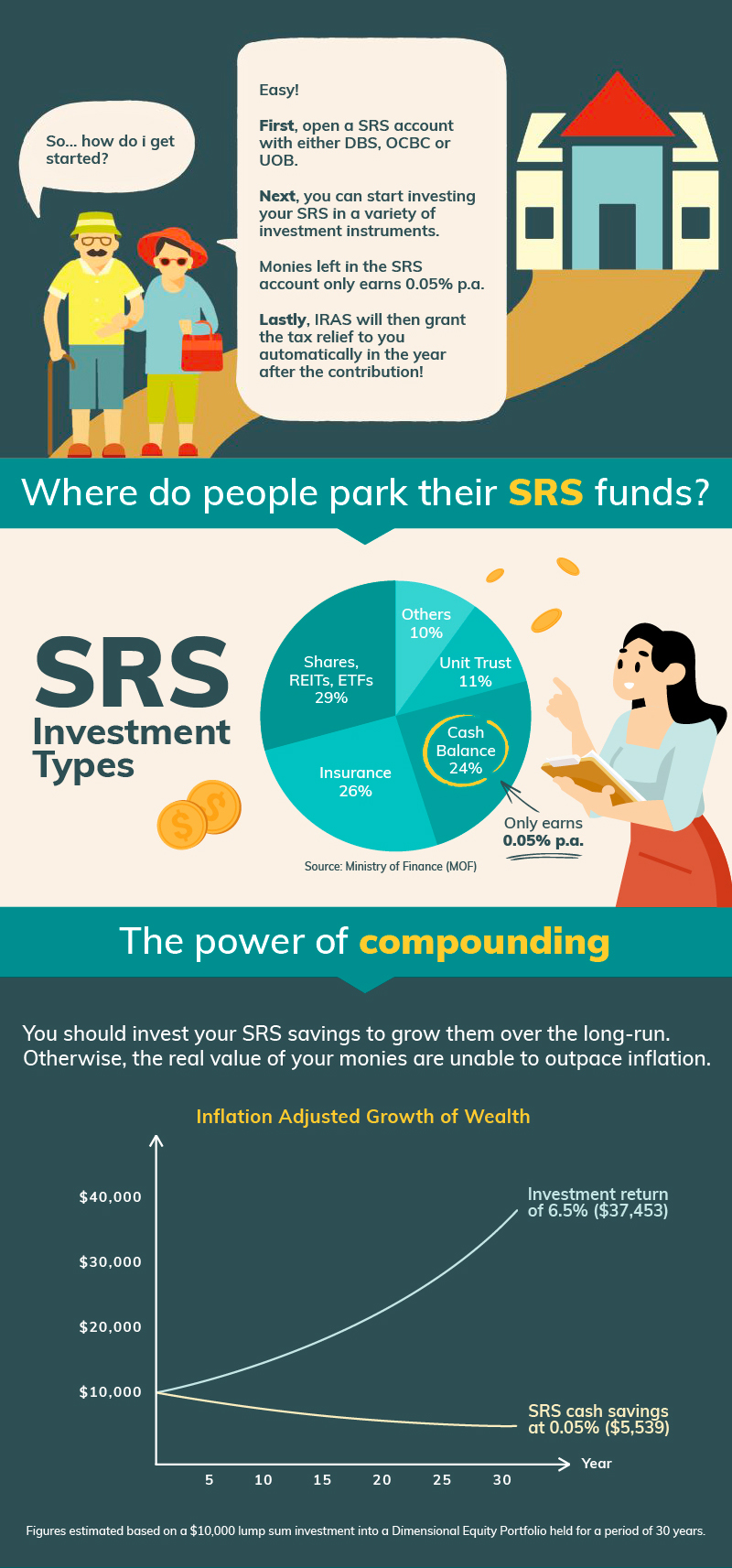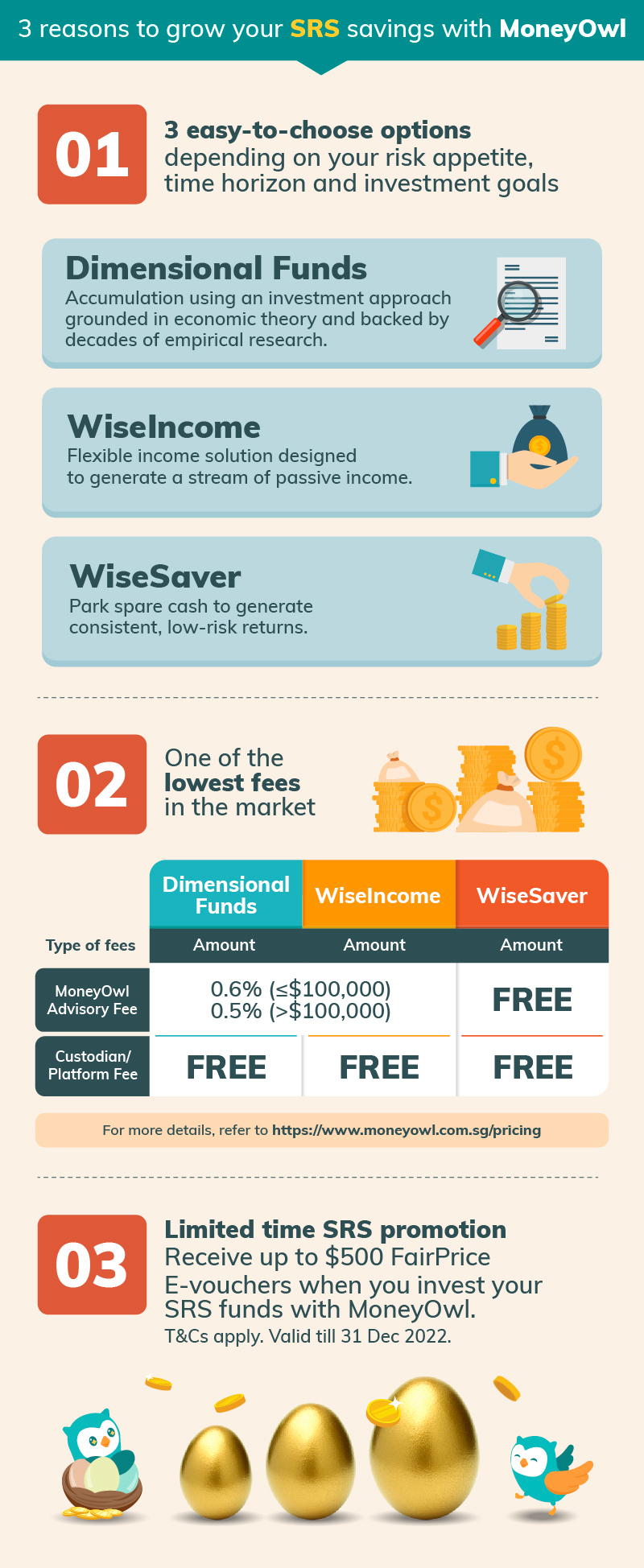 If you found our infographic useful, check out the following articles related to the SRS:
How To Earn Up To 6X Returns With Your Supplementary Retirement Savings (SRS) Account
How To Save On Taxes Using The SRS
Disclaimer: While every reasonable care is taken to ensure the accuracy of the information provided, no responsibility can be accepted for any loss or inconvenience caused by any error or omission. The information and opinions expressed herein are made in good faith and are based on sources believed to be reliable but no representation or warranty, express or implied, is made as to their accuracy, completeness or correctness. Expressions of opinions or estimates should neither be relied upon nor used in any way as an indication of the future performance of any financial products, as prices of assets and currencies may go down as well as up and past performance should not be taken as an indication of future performance. The author and publisher shall have no liability for any loss or expense whatsoever relating to investment decisions made by the reader.